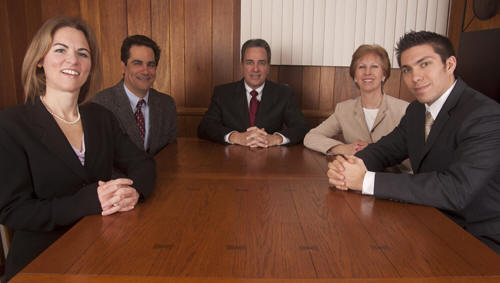 The origins of our firm reach back to the early 1970s, with the formation of the Philadelphia accounting firm, Jungers & O'Connell. In 1978, Bill Bacheler joined that firm and the firm became known as Jungers O'Connell & Bacheler. Through the years there have been some changes, notably the establishment of the present day Bacheler & Company in 1998 and the 2005 addition of Melissa DeNick as a partner in the firm and the beginning of a new generation of professionals. Today the firm is a small, successful regional firm serving the Northeast region of the United States.
While the firm is located in its own building in Cherry Hill, New Jersey (minutes from Philadelphia); technology enables the firm to serve clients as far as New York to the north, California to the west and North Carolina to the south.
Bacheler & Company provides tax, audit, accounting and business advisory services to businesses, employee benefit funds, labor unions and nonprofit organizations. The firm is known for providing prompt, excellent and responsive service at reasonable and stable fees. Every client relationship is a partnership in which we share challenges and successes. Your success is our success.
Our dynamic professionals provide the highest level of service to our clients and strive to not only meet clients' expectations but to exceed them. We are the perfect complement to your business. Together we can master the complexities of doing business or managing an organization in today's challenging environment.
Bacheler & Company strives to provide its clients with the best service possible. This is simply and efficiently achieved by having a high quality professional staff. Our professionals are not only competent, but they enjoy what they do.
Here at Bacheler & Company we have a "can do" attitude. When something needs to be done; we don't look for excuses, we look for solutions.